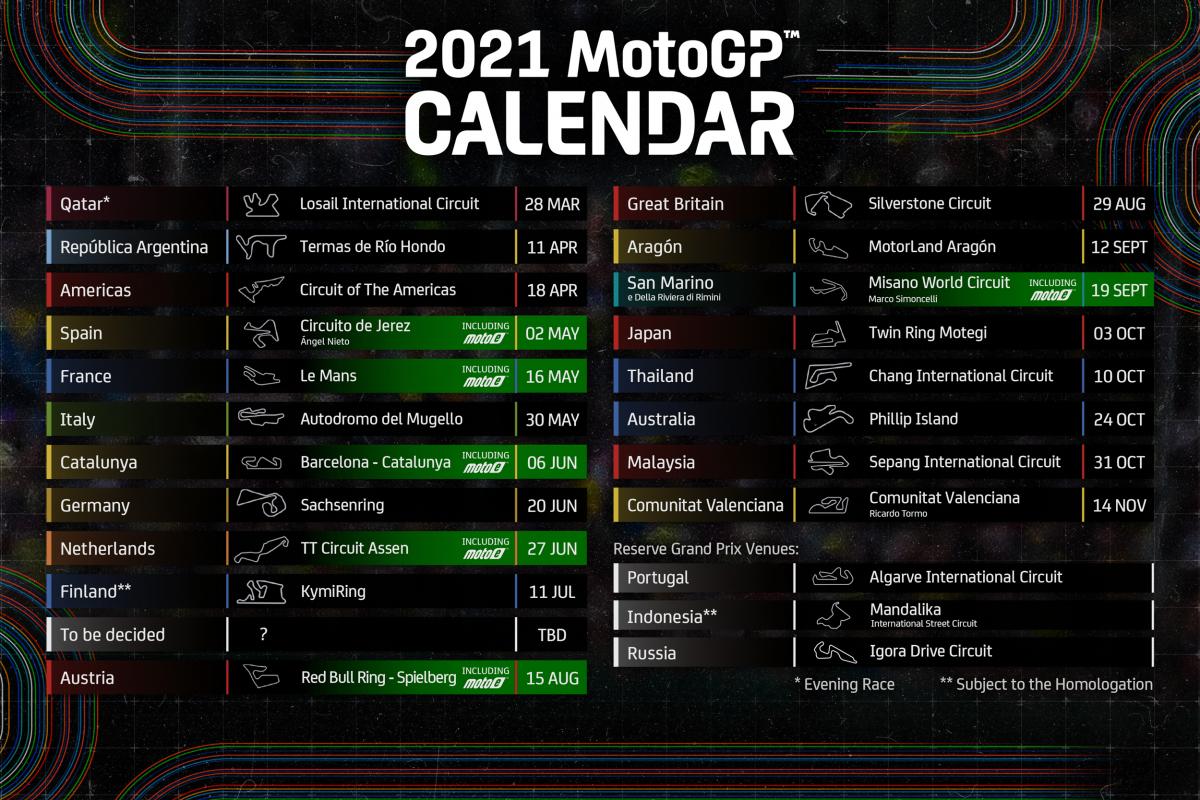 There are two difficult conditions so that Indonesia can hold a MotoGP in 2021. Dorna expressed this.

First, the Mandalika Circuit has to be completed according to Dorna's standards. Secondly, Indonesian MotoGP has to wait for another MotoGP series to be canceled.

These official statements mean that the MotoGP event at the Mandalika Circuit has yet to be confirmed, not in line with the Mandalika Grand Prix Association (MGPA) claim. MGPA said that Indonesia was given the freedom to determine the date for the MotoGP event in Mandalika.

It was revealed that the Indonesian MotoGP was only in reserve status in the draft schedule released by MotoGP recently. This reserved status is inseparable from the incomplete construction of the Mandalika Circuit.
MotoGP stated that the real situation is that Indonesia will only officially enter the 2021 calendar if the circuit is ready. So far, construction has only reached 60%. It should be noted that after the circuit is physically ready, the FIM needs to do homologation, which also takes time.

The delay of 2021 MotoGP schedule announcement is due to the current Covid-19 pandemic, where MotoGP had difficulties in making a fixed schedule for next season's series.

So there could be one GP that will be canceled due to the Coronavirus situation in a country. Indonesia can be a substitute for the MotoGP series, if only the Mandalika circuit is ready.

Meanwhile, Indonesian MotoGP is not the only one with reserve status. There are also Portugal and Russia ready to become replacements if any GP event is canceled. We know that Portugal, with its Algarve International Circuit, and Russia with its Igora Drive, are ready to hold the event.
With current problems yet to be solved, next year's Mandalika MotoGP plans may be delayed.